It's no secret that I'm a creature of the big wide world. I grew up taking road trips regularly with my family and flying to visit our grandmother and extended family in Mexico every summer growing up. So the bustle of travel wasn't entirely new when my parents stopped funding my trips at age 18 and my solo, limited-funded trips began. After 18, I continued visiting my grandmother every Christmas for the rest of her years until she passed away when I was 23 back in 2016. And between this time I took solo trips to Mexico City and group trips with siblings and friends all over the Pacific Coast from just over the Canadian border to the Mexican beaches down south, which are much much warmer than in Los Angeles and north of it. I have family spread out between the two countries so I grew up around family who also traveled like this, both for pleasure and for VFR travel (visiting friends & family).
If you've followed me for the past few years, you've come to learn that I've continued this type of travel, both for holiday and VFR, since this mark of 23 years, and much more extensively and extremely as well. I've traveled to 19 countries and counting, been to hundred more cities across these places, lived, stayed, hiked, nearly died, squatted, drank way too much, met so many friendly people and new friends, and got very comfortable with living out of a backpack. Not a suitcase, a backpack. Traveling is expensive and I dont have financial riches so this means that in order to fund these lavish and sometimes months-long outings I needed to learn, and quickly, how to be frugal and smart with money. In other words, how to get the most bang for my buck. 
Say hello to red-eye flights, shared room hostels, lots of cheap beer, street food, and ride-sharing, luckily that ride-sharing has been shared amongst trusted friends and some friendly new travel friends so please do not worry, and hangover early mornings traveling to new destinations. But yes, I also splurged, plenty, on expensive wine (queue The Phillippines circa 2018) or fancy rooftop meals, private boat trips to a myriad of islands, and other quite lavish and transformative experiences that do cost money. I do like the finer things in life, I just can't afford them all, all the time. However, in order to afford these things and travel out for lengthy periods of time meant saving as much as I could around these fancy things in order to have my cake and eat it too. Travel and be seldom bougie, that's my style. Rooftop swimming pool in Thailand or fancy overpriced glamping in Bali meant overnight bus rides to the next location because the fare is cheaper and we wouldn't have to pay for that night's stay at a hostel or hotel. And with only a backpack to carry around, this unlavish lifestyle is possible and fun!
And as you can imagine, quite draining. Draining in that you need specific, ongoing energy as days pass by and your backpack gets slightly heavier and heavier as you accumulate and purchase goodies along the way. I was in my early-mid twenties when this was my natural, no questions asked, travel style. And I wasn't alone for most of that time. I definitely depended on my friends' energy to lift me up in moments that will escaped me. But I'm not early-mid twenties anymore. I'm a few months shy of 30, and my body can't keep up the same. Nor does it want to.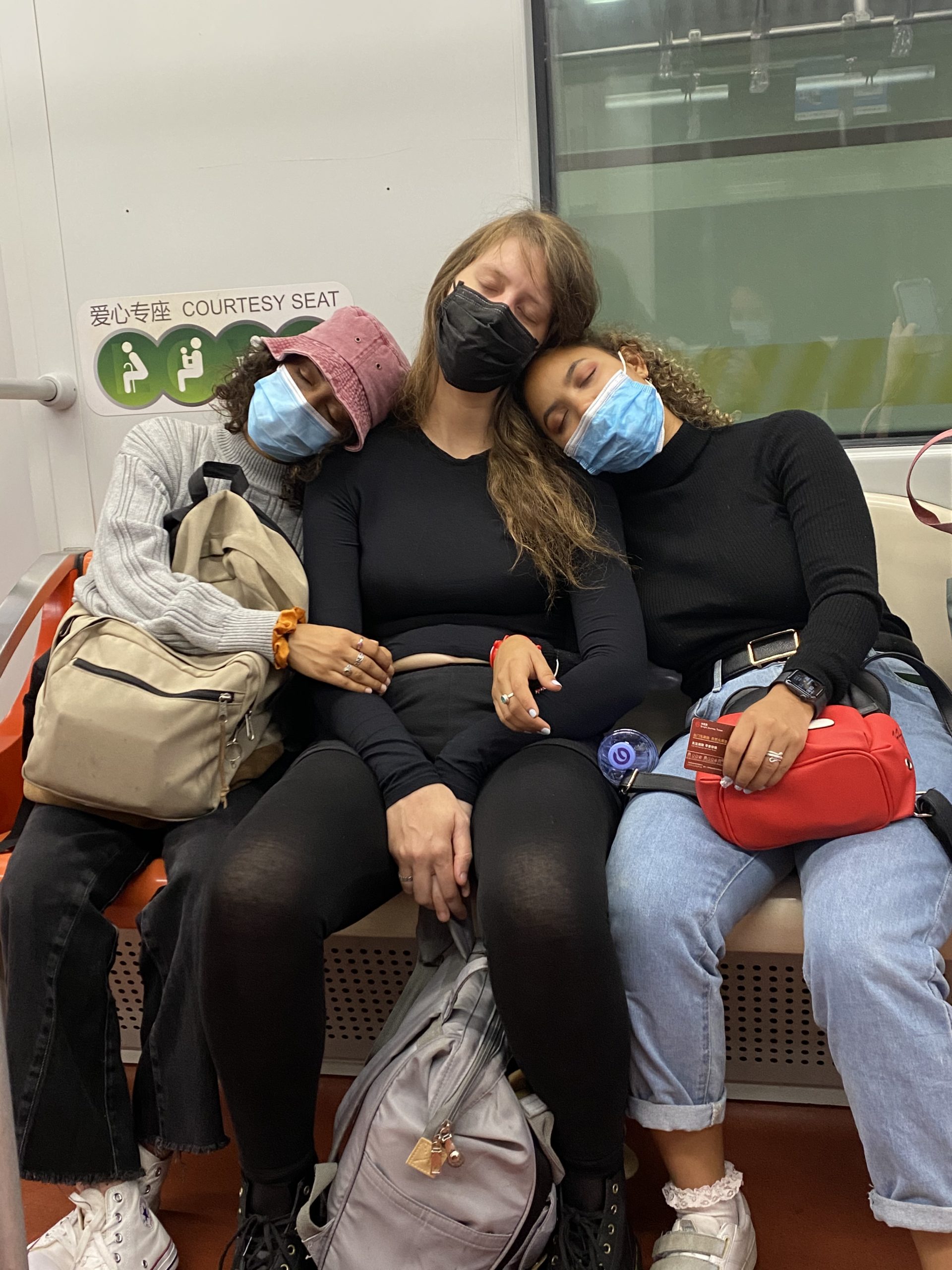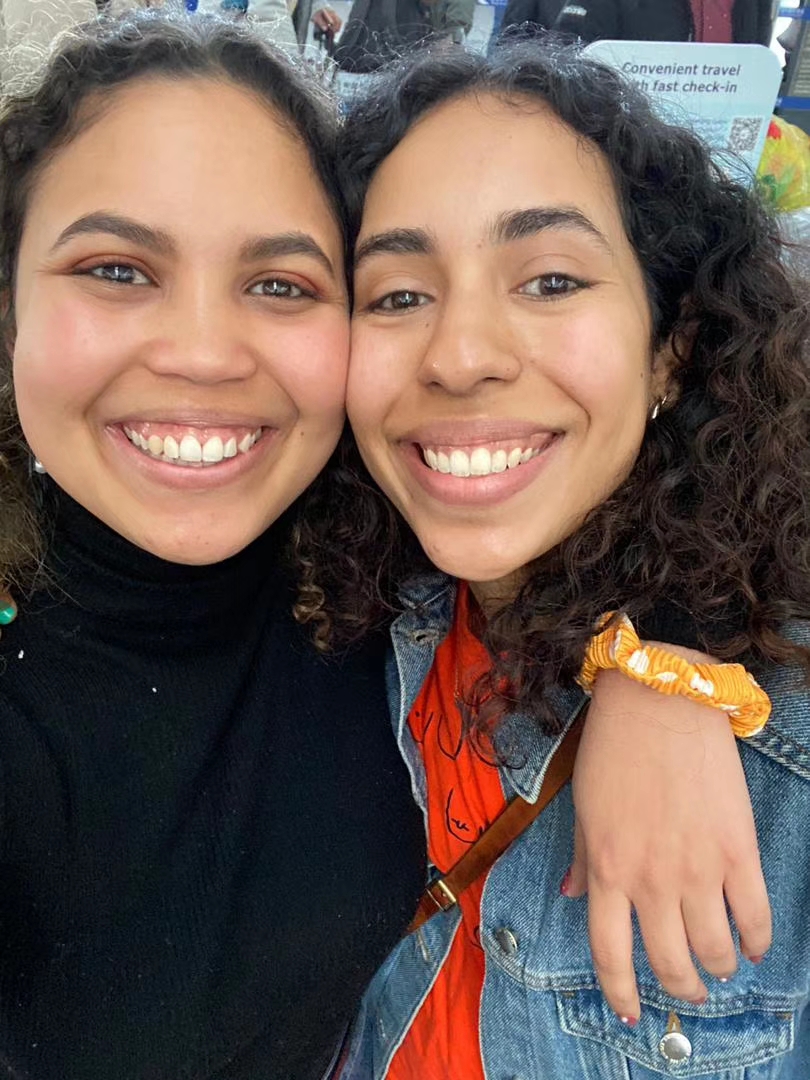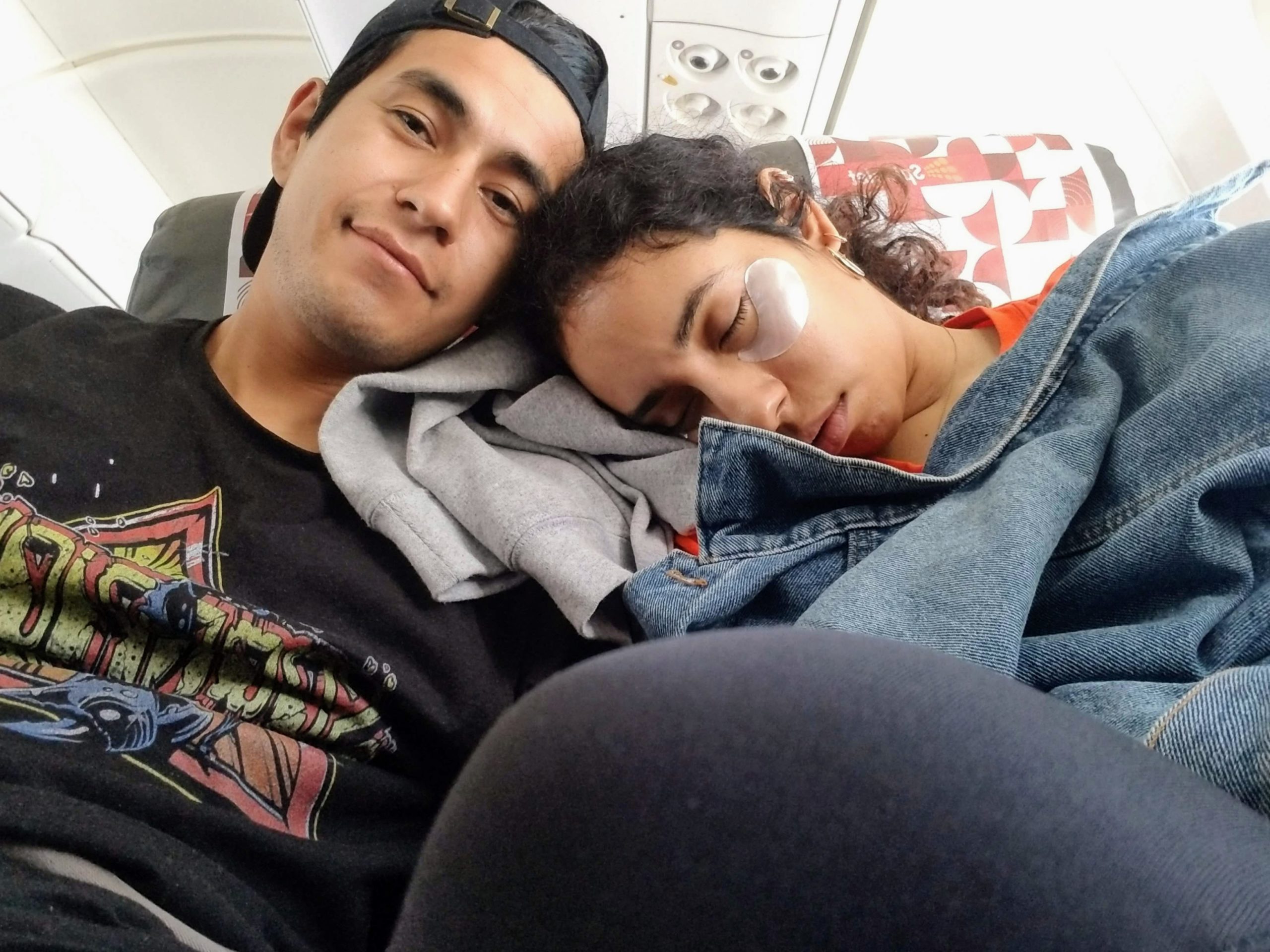 But alas, my travel brain is still at 23 years of age and I book things that my body can't keep up with. So here I am, sitting 6 hours in an airport after a 3-hour bus ride that departed at 12:30 am with zero sleep under my belt and two cups of coffee to keep me awake and sane just because this flight at this airport saved me about 300 US dollars (one way) on my ticket fare and I was looking to save as much as possible in a trip I will be spending thousands in. Yes, it makes sense, but sitting here at the 24-hour corner Starbucks at the airport departure gates has me second-guessing. I'm not 23 anymore, and I just want comfort. A little daring behavior, sure that will never end, but comfort nonetheless. At least when it comes to flights. After nearly a decade of travel I still haven't learned that I can't sleep on flights or public transport. So as my bank is saving, my energy is draining. Gotta find a new way to pick my battles, and this is not it. Except for the impromptu international meet-up trips with my international clurb (thinking of Brazil and China 2019 and future plans) for those, I'll travel the world in a heartbeat and on any flight I could find.
I'm so glad and proud of having experienced this travel style for so many years when it was appropriate for me. I lived! I traveled, laughed, partied, played, and enjoyed life on the very edge of excitement and danger and I did it with a great group of close friends who have become family peppered all over the globe.
Author
Natalie Amezcua
Natalie (she/her/hers) is a humane educator and solutionary writer living in Los Angeles.