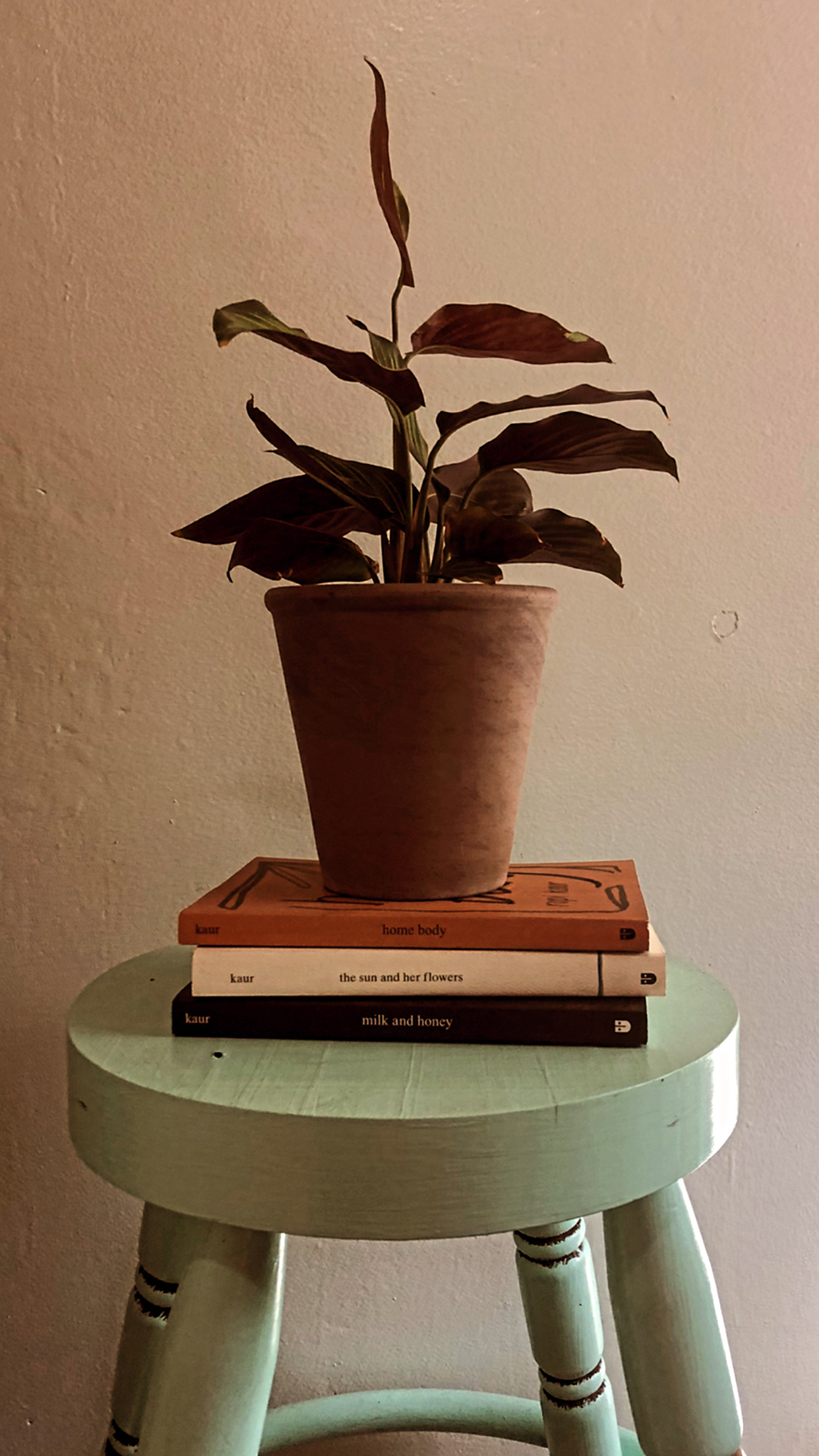 I apologize in advance for the length of this list. I realize it's quite a ridiculous length. But I'd be lying if I didn't admit this to be written down on my "everything" notepad and has been slowly getting larger as the years pass by. Plenty of the success books, I now discovered, don't truly call my attention but I thought I'd leave them here for a bit in case you find something that does suit you. (Book recs are set to change every so often anyway)
I love reading, so for me – believing that there is a book for any occasion is wired in my brain and at this point, I don't want to yank it out. I sometimes struggle to pick up a book, even when I ironically really want to. Anxiety takes its toll and before you know it I'm 6 episodes deep into my next binge. Nevertheless, I'll forever advocate for books and eventually, I wish to open up a little free library in my neighborhood. In the meantime, I've got a lot of books to read. 
Fiction
The House of Mango Street by Sandra Cisneros – A reread feels almost mandatory in this day and age. 
Guns, Germs, and Steel: The Fates of Human Societies by Jared Diamond
A Thousand Splendid Suns by Khaled Hussein
Colorless Tsukuru Tazaki and His Years of Pilgrimage by Haruki Murakami
The Elephant Vanishes by Haruki Murakami
The Last Act of Love by Cathy Rentzenbrink
The Red Tent by Anita Diamant
The Devil and Miss Prym by Paulo Coehlo
Dubliners by James Joyce
Ikigai: The Japanese Secret to a Long and Happy Life by Héctor García and Francesc Miralles
The Name of the Wind by Patrick Rothfuss
Carry On by Rainbow Rowell
A Tale for the Time Being by Ruth Ozeki 
The Curious Incident of the Dog in the Night-Time by Mark Haddon
A Man Called Ove by Fredrik Backman
One More Thing: Stories and Other Stories by B.J Novak
Little Fires Everywhere by Celeste Ng
The Book of Longings by Sue Monk Kidd
The Animators: A Novel by Kayla Rae Whitaker
The Song of Achilles by Madeline Miller
All This Could Be Yours by Jami Attenberg
City of Girls by Elizabeth Gilbert
Purple Hibiscus by Chimamanda Ngozi Adichie 
Americanah by Chimamanda Ngozi Adichie
Half of a Yellow Sun by Chimamanda Ngozi Adichie
Nonfiction
Emigration & Immigration Books
Consumed, The Need for Collective Change: Colonialism, Climate Change & Consumerism by Aja Barber
History
The Long Walk to Freedom by Nelson Mandela 
The Education of an Idealist: A Memoir by Samantha Power
Environment
How To Create a Vegan World: A Problematic Approach by Tobias Leenart
Eating Animals by Jonathan Safran Foer
The Book of Hope: A Survival Guide for Trying Times by Doug Abrams and Jane Goodall
Wildlife Neighbors by Janet Holladay
Minimalism and Simplicity
Everything That Remains: A Memoir by The Minimalists by Joshua Fields Millburn
Essential Zen Habits: Mastering the Art of Change, Briefly by Leo Babauta
Simple Matters: Living with Less and Ending Up with More by Erin Boyle
The Joy of Less: A Minimalist Guide to Declutter, Organize, and Simplify by Francine Jay
I Am Here Now: A Creative Mindfulness Guide and Journal by The Mindfulness Project
Waking Up: A Guide to Spirituality Without Religion by Sam Harris
The Life-Changing Magic of Tidying Up: The Japanese Art of Decluttering and Organizing by Marie Kondō
Zero Waste Home: The Ultimate Guide to Simplifying Your Life by Reducing Your Waste by Bea Johnson
The Curated Closet: A Simple System for Discovering Your Personal Style and Building Your Dream Wardrobe by Anuschka Rees
Minimalist Parenting: Enjoy Modern Family Life More by Doing Less by Christine Koh and Asha Dornfest
Clutterfree with Kids: Change your thinking. Discover new habits. Free your home by Joshua Becker
Memoirs
Wild By Nature: From Siberia to Australia, Three Years Alone in the Wilderness on Foot by Sarah Marquis
Flaneuse: Women Walk the City in Paris, New York, Tokyo, Venice and London by Lauren Elkin
Imagine Wanting Only This by Kristen Radtke
Bleaker House: Chasing My Novel to the End of the World by Nell Stevens
At Home in the World: Reflections on Belonging While Wandering the Globe by Tsh Oxenreider
The Yellow Envelope: One Gift, Three Rules, and a Life-Changing Journey Around the World by Kim Dinan
All Over the Place: Adventures in Travel, True Love, and Petty Theft by Geraldine DeRuiter
Thousand-Miller: Adventures Hiking the Ice Age Trail by Melanie Radzicki McManus
The Art of Memoir by Mary Karr
Advocacy
Ethics into Action: Learning from a Tube of Toothpaste by Peter Singer
How Organizations Develop Activists: Civic Associations and Leadership in the 20th Century by Hahrie Han
The Fight in the Fields: Cesar Chavez and the Farmworkers Movement by Susan Ferriss and Ricardo Sandoval
We Should All Be Feminists: A Guided Journal by Chimamanda Ngozi Adichie
Success x Leadership x Confidence
You Are a Badass(r): How to Stop Doubting Your Greatness and Start Living an Awesome Life  by Jen Sincero
How Rich People Think by Steve Siebold
Happiness Is…: 500 Ways To Be in the Moment by Ralph Lazar and Lisa Swerling
Everything Is Figureoutable by Marie Forleo
Quiet: The Power of Introverts in a World That Can't Stop Talking by Susan Cain
Outspoken: Why Women's Voices Get Silenced and How to Set Them Free by Veronica Reuckert
Chasing the Bright Side: Embrace Optimism, Activate Your Purpose, and Write Your Own Story
 by Jess Ekstrom
13 Things Mentally Strong Women Don't Do: Own Your Power, Channel Your Confidence, and Find Your Authentic Voice for a Life of Meaning and Joy by Amy Morin
The Likeability Trap: How to Break Free and Succeed as You Are by Alicia Menendez
What Will It Take to Make a Woman President?: Conversations about Women, Leadership and Power by Marianne Schnall
I Am Malala: The Girl Who Stood Up for Education and Was Shot by the Taliban by Malala Yousafzai
Letter to My Daughter by Maya Angelou
We Should All Be Feminists by Chimamanda Ngozi Adichie
In the Company of Women: Inspiration and Advice from Over 100 Makers, Artists, and Entrepreneurs by Grace Bonney
The Confidence Code: The Science and Art of Self-Assurance…What Women Should Know by Katty Kay and Claire Shipman
Big Magic: Creative Living Beyond Fear by Elizabeth Gilbert
Daring Greatly: How the Courage to Be Vulnerable Transforms the Way We Live, Love, Parent, and Lead by Brené Brown
Know Your Value: Women, Money, and Getting What You're Worth by Mika Brzezinski
Ask for It : How Women Can Use the Power of Negotiation to Get What They Really Want by Linda Babcock and Sara Laschever
Bad Girls Throughout History: 100 Remarkable Women Who Changed the World by Ann Shen
Thrive: The Third Metric to Redefining Success and Creating a Life of Well-Being, Wisdom, and Wonder by Arianna Huffington
The Next Generation of Women Leaders: What You Need to Lead but Won't Learn in Business School by Selena Rezvani
How Remarkable Women Lead: The Breakthrough Model for Work and Life by Susie Cranston and Joanna Barsh
I Shouldn't Be Telling You This: How to Ask for the Money, Snag the Promotion, and Create the Career You Deserve by Kate White
Men Explain Things to Me by Rebecca Solnit
Lots of Candles, Plenty of Cake: A Memoir of a Woman's Life by Anna Quindlen
Small Victories: Spotting Improbable Moments of Grace by Anne Lamott
Power Your Happy: Work Hard, Play Nice & Build Your Dream Life by Lisa Sugar
Brotopia: Breaking Up the Boys' Club of Silicon Valley
by Emily Chang
I Am That Girl: How to Speak Your Truth, Discover Your Purpose, and #bethatgirl by Alexis Jones
#girlboss by Sophia Amoruso
Author
Natalie Amezcua
Natalie (she/her/hers) is a humane educator and solutionary writer living in Los Angeles.