About Natalie
I don't have nicknames, growing up I was called "prieta", a Spanish term of endearment that points out the melanin in my skin. Although these days I'm always needing some sun while I'm cooped up indoors behind my laptop. 
From a very early age, I've had a deep urge to move about, an intense curiosity for life, and an inexplicable sensibility for the earth and its inhabitants. Although travel and movement weren't new to me as my family took us on yearly and seasonal trips around California and their homeland Mexico, the first time I could remember itching for movement outside my hometown was in high school. Fast forward to 2016, I had purchased a ticket to South Korea months before walking the stage for my undergrad degree (something I wouldn't always advise for). I was set to leave and finally make a dream come true in the concrete jungle of Asia, and teaching was going to help me get there, so with little thought or plan, I applied. I was burning with excitement and fear. This move was absolutely needed at that time of my life and I give credit for getting on that flight to my unhealthy ability to ignore my feelings. Since that first flight, I've lived in 3 countries, taught in 8 different schools (both private and public), and traveled vigorously between 19 different countries. It's been a transformative journey that has excitingly dragged me back to the drawing board – now as an actual adult. 
If it's any consolation, I'm Taurus, ENFJ – the protagonist, and a lover of books and talks. Insert an IPA or your favorite glass of red and I'm yours for the evening, queue the music. My previous coffee obsession has come back with a popeye punch and welp, I'll just need to accept this costly fate. I've been vegetarian for 5 years and avoid dairy when I can. I'm a lover of people and conversing – almost to a fault. When I get a chance to meet others I catch myself stopping those weird or awkward comments from blurbing out. However, I need to get better at not stopping myself from just being me, in all its weirdness. That's a current mission of mine. It's just the reality of life, isn't it – nothing is perfect and well, neither am I. Nor do I want to be.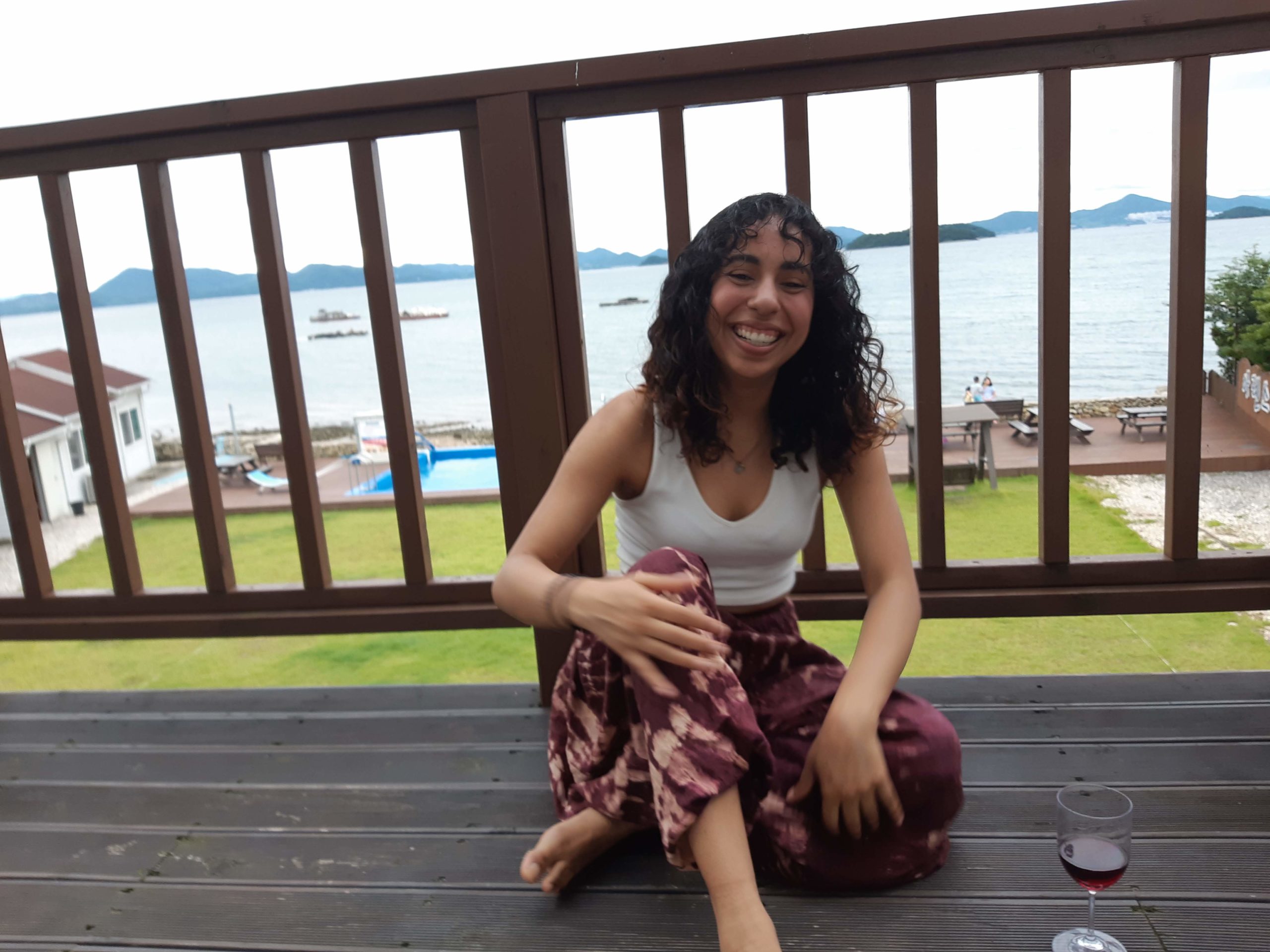 Solutionary Living + Mindful Curiosity 
I want to spread mindful curiosity wherever I go. I'm not an expert in anything. I like to think of myself as a Jill of all traits. A professional humane educator. I'm forever a student of this earth and a scientist of the community, and I'll share my knowledge with anyone who cares to listen and grow with me. I'm someone who cooks her thoughts in a low simmering pot until the timing is right. Mostly, anyway. If there's one thing I have begun to learn is this: speak when it's necessary or helpful and don't when it isn't. Understanding your audience and also just reading the room can save you a lot of energy in the long run.  I need to constantly remind myself that it's not my job to educate everyone – all I can control is me, Natalie, and that's a whole lot of enough. 
I'm a traveler at heart and that doesn't always look the same. The way I move about in the world has drastically changed since I first embarked on a cross-continent trip at 23 years. I've failed a lot and have been reshaped as a result. I've become more cognizant of the realities that surround me, which in turn has made me even more sensitive to my position of power in the world. I try my best to be mindful of others in the choices I make every day. It's a lifelong journey with plenty of mishaps along the way. I'm finding the beauty in that journey – even though it often can be frustrating and overwhelming. So, with mindful curiosity, solutionary living follows. 
Now In The World
I now spend most of my time with my fur companion Phoebe, often confusing her when we land on a picnic outing rather than a run or walk around the park. The truth is, I've loved the process of slowing down with a book in hand. Reading has been a love of mine for the longest time, but reading outdoors in nature is something I recently picked up in China when I lived at the foot of a mountain. And when I'm not reading, I'm probably writing (currently cooking up a book – more on that later), cooking up a new meal I saw on Instagram, or watching a film with my partner, Luis. Not long ago, I lived a very different lifestyle filled with frequent weekend outings to near and far away cities, mostly in another state or province, and with the occasional trip overseas to foreign nations. I didn't have the healthiest diet, but I didn't care much either. Take-out meals and clothes-filled backpacks were a way of life. It was an exciting, fast-paced, and adventurous lifestyle, but I'm now enjoying the peace and slower-living pace of suburban Los Angeles. Although, I do occasionally daydream of an even slower life in the mountains or a desert. And alas, I am feeling my age.
Sonatsays
sonatsays blog started in 2017 as a travel blog. However, with changes in locations and career plans, it has merged into an online journal about life, travel, community, and social justice for people, nonhuman animals, and the planet. 
Read more about the current 2022 plans for the blog in this recent post.
With a new vision, sonatsays blog is created to document life, bigger than Natalie herself. Touching on new ideas and journeys of living slower, building resilience, and practicing mindfulness in an often not-so-mindful and compulsive world. It's a platform to bring communities together, shining an important light on the healthy interdependence of humans, nonhuman animals, and our unique planet for harmonious relationships. 
Today, the blog remains a space for inspiration in hopes of a healthier future, journal entries, and a hotspot for positive, happy, and sustainably green vibes. I like to think that there is always a positive end to things, even if that end is years away – still, I'm hopeful.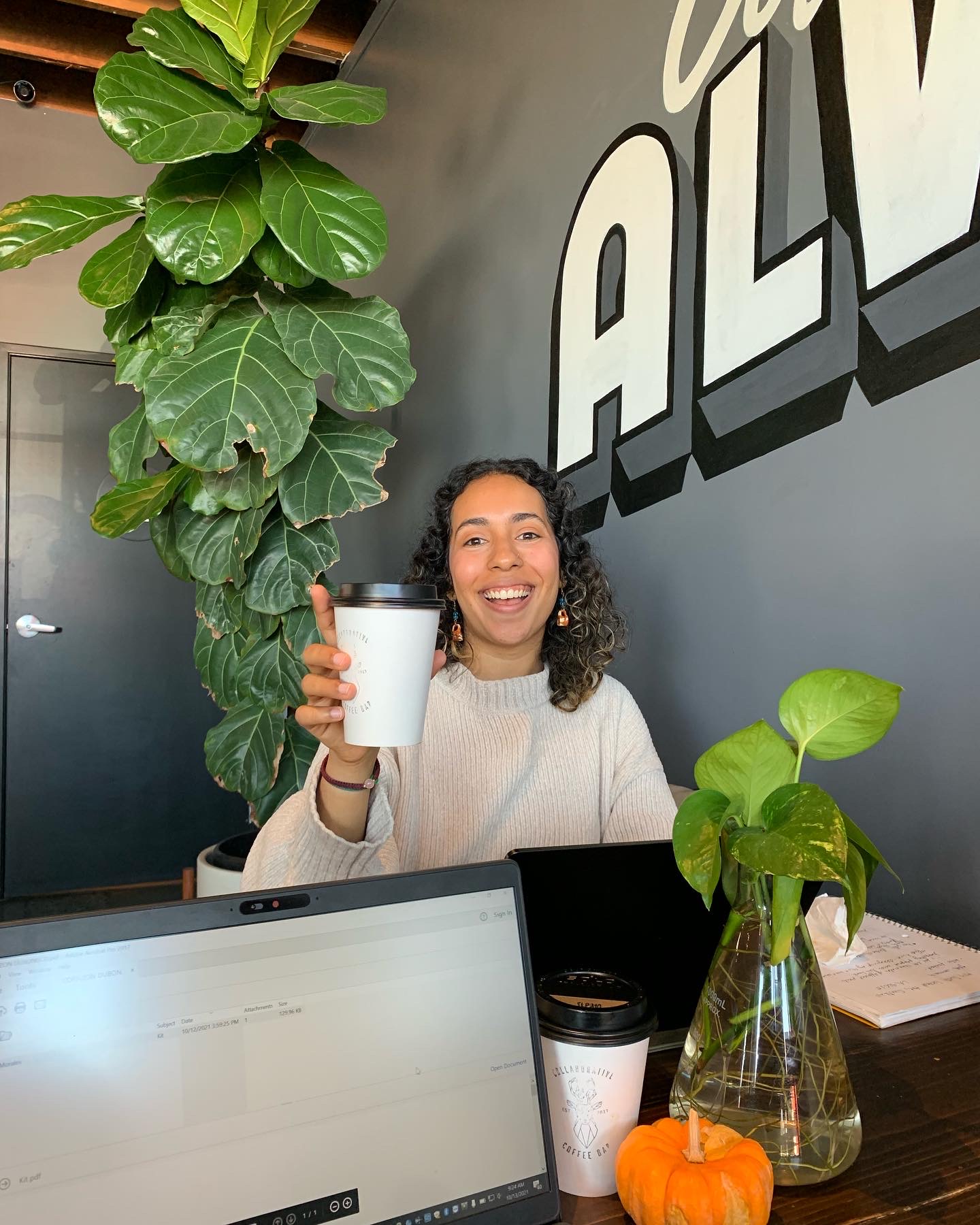 Connect With Natalie
I work in the nonprofit sector, educating others about the very things I'm passionate about, the systemic and social interconnection between humans, animals, and the planet via travel and animal protection movements. Maybe you're thinking of traveling mindfully or planning a bigger move to another city or country. Or perhaps you're beginning to take small steps towards a more conscious and sustainable life. Whether it's purchasing new ethical art for your home or shifting your entire life (both physically and spiritually) there are always ways to be mindfully conscious and live a solutionary lifestyle. In any case, I'm happy to set up a question and answer calls on a myriad of topics!
Schedule call here:  sonatsays@gmail.com